Préciser la recherche en :
Meet the Dickies Skate Team
Dickies was built to supply workwear for the hard workers of America. Skateboarders took notice and started wearing the brand. Now, the skateboard community relies on Dickies for the performance-driven styles that protect them. They found the clothes to be close to indestructible—value and comfort included.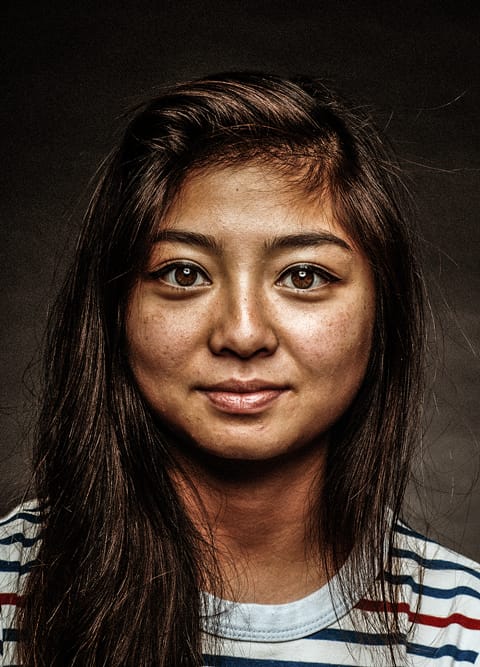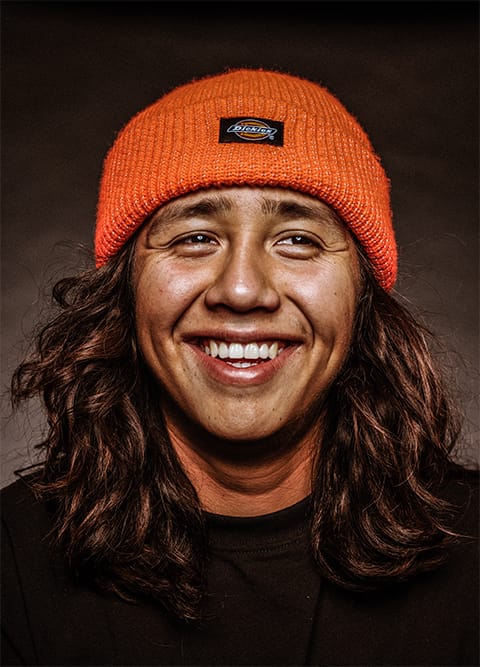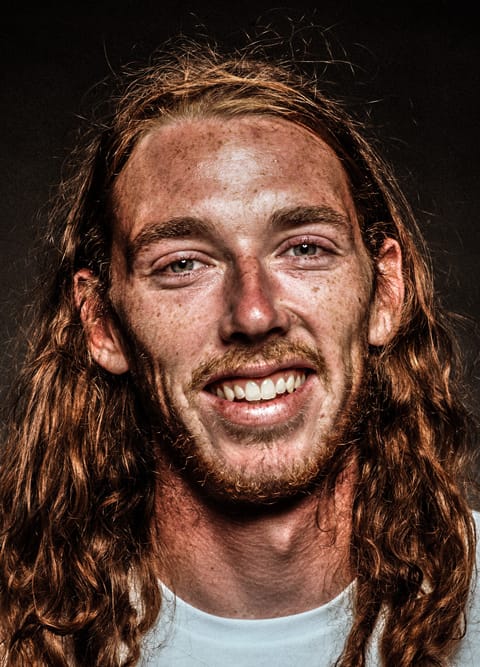 Allysha Le
22 Years Old
El Segundo, CA
The inaugural female member of the Dickies squad. Allysha has been in the game for well over a decade now, holding it down for the ladies since she started skating contests. With her signature dyed hair flowing, Allysha has one of the most recognizable styles and bags of tricks on the board. Unless she's at the Boba tea shop, you can find her ripping around SoCal with her friends, or in Vancouver, a city she's adopted as her second home.
Franky Villani
23 Years Old
Santa Ana, CA
Franky is the newest member of the squad although he's been down with us for ages. Franky is a magician, always staying on his board, coming up with weird tricks, and somehow always making it look fun. He can be found at Cherry Park dorking around while his dog , Noodles, barks away at him. In his spare time he draws whatever pops into his brain, usually inspired by horror movies he watches nightly 'til 4 am.
Jake Hayes
26 Years Old
Sydney, Australia
The current world record holder for highest ollie and the 2016 SLAM Magazine Aussie Skater of the Year, Jake has not shown any signs of slowing down. Turning pro in late 2017 for Deathwish Skateboards, Jake's footage is proof that he's here to stay. Jake has upped the ante of high pop skateboarding, nailing tricks over things most people couldn't jump over. Maybe he's got kangaroo blood.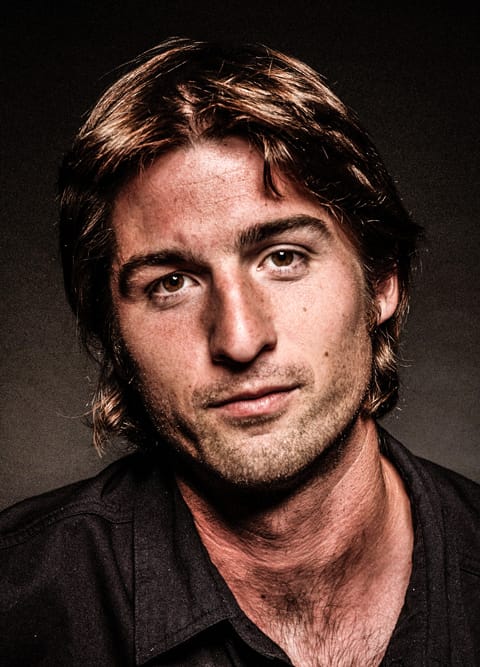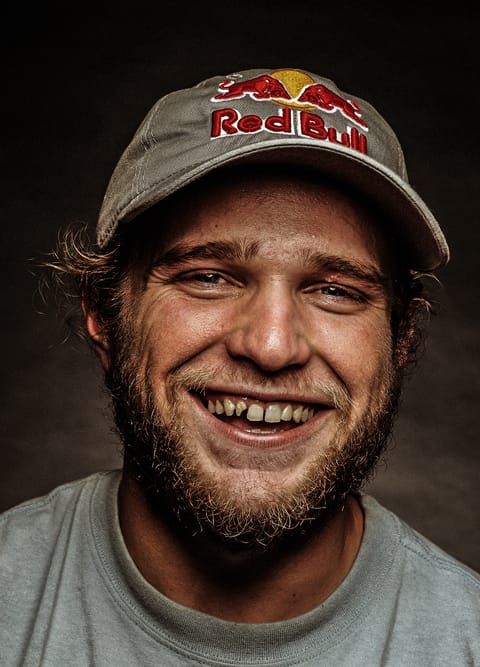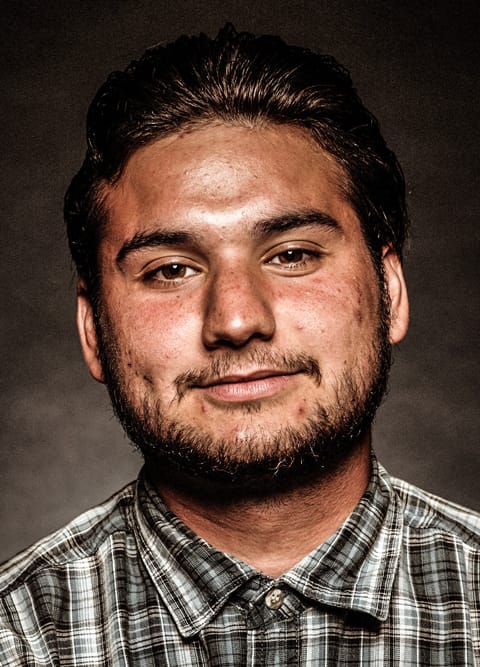 Jake Johnson
30 Years Old
State College, PA
Jake was born and raised in State College, PA, but after linking up with some New Yorkers, he moved there and molded his skating into what it is today. Jake's mind works like no other skater's - finding nearly impossible and unique tricks to do on spots only he would skate. A truly gifted individual on the board, Jake's always leaving his fans wanting just a little more.
Jamie Foy
22 Years Old
Deerfield Beach, FL
The current Thrasher Magazine Skater of the Year and the best handrail skater in the game. Jake quickly showed the world that his talent doesn't stop at handrails, grinding and skating anything put in front of him. A skater since he first crawled onto a board at a year old, Jamie has a truly amazing story, going flow to pro to Skater of the Year in 18 months. He's the quickest rise to the big leagues skating has ever seen and he's barely begun.
Ronnie Sandoval
21 Years Old
San Pedro, CA
Ronnie is one of Mark Gonzales' favorite skaters, which is what landed him his spot on Krooked Skateboards at a very young age. In his first year as a pro, Ronnie skates most spots and parks like a seasoned vet, flowing through whatever is in front of him and doing everything seemingly effortlessly. Ronnie is a favorite to all who see him skate.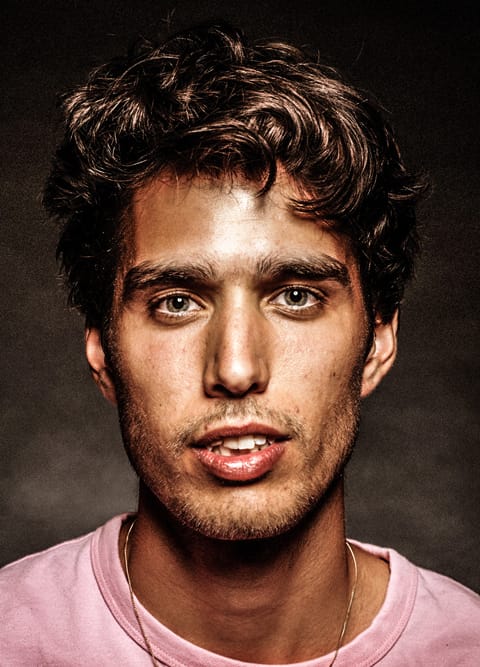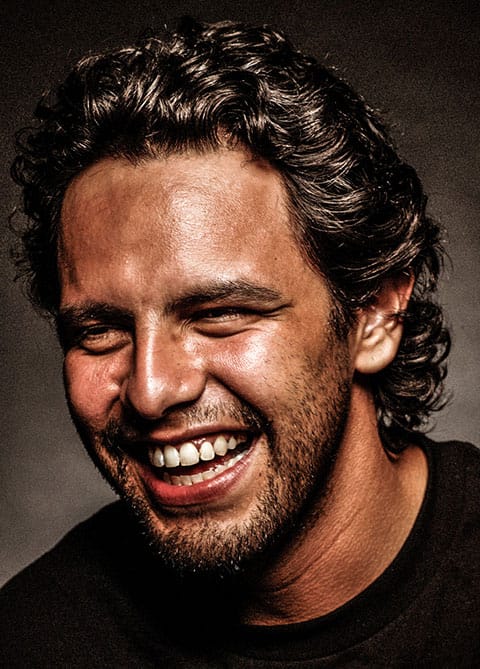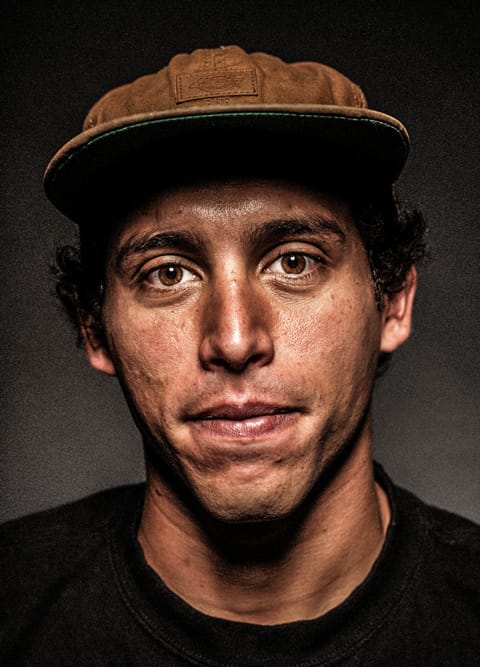 Tom Knox
27 Years Old
London, England
Tom has the quickest feet in the game - period. Partnering those with some of the oldest spots in Europe, Tom has left his mark on some of the crustiest spots in the world. Since the inception of the Atlantic Drift series, Tom's talents have been expanded to rest of the world, leaving people in awe of what he has been able to do. A clear fan favorite.
Vincent Alvarez
29 Years Old
East Los Angeles, CA
Crowned the King of Los Angeles after winning the first and only King of LA contest, Vincent skates with speed and power on spots too tough for most. A true original on and off the board, the 'ATV' will skate anything in front of him and doesn't stop until he gets his trick. Also, don't bother trying to find Vince on social media – he doesn't believe in it. A 100% raw skateboarder.
Zack Wallin
29 Years Old
San Jose, CA
The only person faster on the team than Vincent Alvarez, Zack skates with speed, power, pop and style. He's known for skating through the bay area like a bat out of hell, clearing full sized streets with ease, bombing huge hills and getting tech when it calls. Zack is another one-of-a-kind talent that we're stoked to have on board. Also, he can fix your house - carpenter skills sold separately.