Clothing Technology Fact Sheet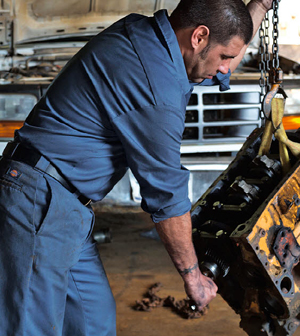 Workwear Built with Technology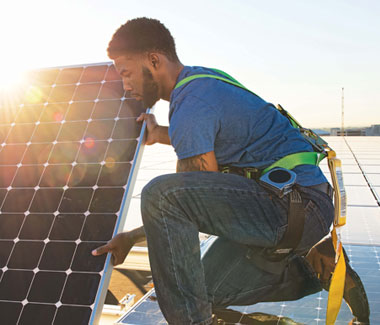 Cooling
Work Cool Technology features specialized yarns or finishes allowing a cooler fabric sensation when exposed to the sun. The fabrics and styling features include evaporative cooling for moisture transfer and dissipation for regulating body temperature. There are mesh panels in the tops and shirts to provide circulatory cooling. The shorts are lightweight, breathable and durable. All styles with Work Cool Technology provide UPF protection.
KEY CHARACTERISTICS
Mesh Panels

Lightweight

Breathable

Durable

UPF Protection
---
Cordura®
Cordura® offers the comfort you want and the durability you need. Fabric is constructed using high-tenacity fiber technologies providing excellent comfort and more tear and abrasion resistance than 100% cotton.
KEY CHARACTERISTICS
Durability

Comfort

Lightweight

Abrasion Resistant
---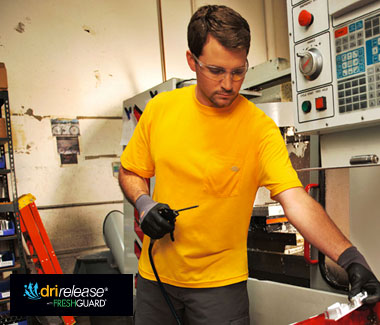 drirelease®
A patented, unique blend of synthetic and natural fibers that accelerate the water release rate from the fabric. Rather than just spreading moisture across the surface, the drirelease® fabric pushes water and perspiration to the outside of a garment, releasing it into the air faster than any other performance fabric on the market. And with FreshGuard® embedded into the drirelease fabric®, every performance blend we offer delivers odor control as well.
KEY CHARACTERISTICS
Easy care

Odor Control

Keeps You Dry

Extreme Comfort
---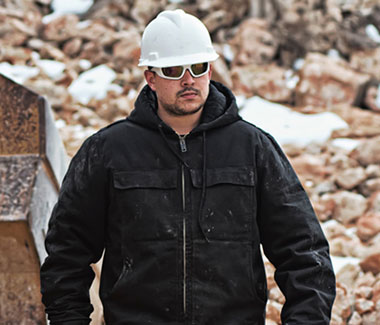 DWR - Durable Water Repellent
As part of Dickies' advanced moisture-management system, DWR – Durable Water Repellent guards against wet weather by preventing the outer layers from becoming saturated. A special water repellent finish is applied to the fabric, which cause water to bead and roll off instead of soaking into the fabric. DWR helps protect the fabric's breathability keeping you warm and dry.
KEY CHARACTERISTICS
Easy care

Breathable

Water Repellent
---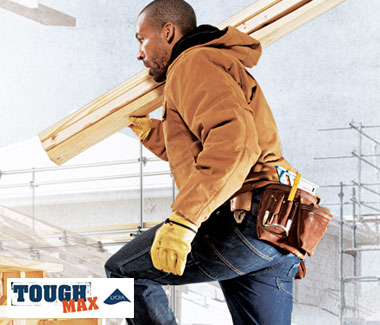 Tough Max™ Technology
Tough Max® is three times stronger and longer lasting than standard denim. Made with specialized polyester wrapped LYCRA® yarns, this tri-blend fabric offers superior flexibility and exceptional abrasion resistance. They are tough, but flexible denim for a hardworking guy on the move.
KEY CHARACTERISTICS
Durability

Comfort

Lightweight

Abrasion Resistant