v-webs-style
Vanessa's Dickies Style
We paired up with Toronto-based fashion trend-setter, V-Webs to discuss her Dickies style. She shared with us some great photos from her instagram and let us interview her about her unique take on fashion & how Dickies fits into it all. Here is what V-Webs had to say in her own words: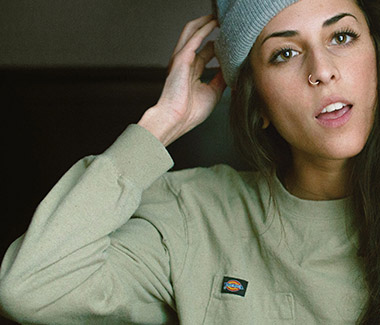 What is the signature Canadian style?
Well, I hate winter, so trying to be stylish in minus 10-degree weather is never easy. In the area of Toronto where I live, people do a great job of making winter fashion look cool. Also - Every season is beanie season in Canada, and I love that people break out the shorts in April!
What style advice would you give your followers?
Dress for yourself and not for anyone else. There are no rules against girls shopping in the men's section!
What do you enjoy most about being a prominent online influencer?
I love photography, so any excuse to take style-inspired photos is awesome! I love being able to share my style with my followers, and in turn getting inspiration from them. I love using social media platforms to see various trends from around the world.
It's also motivating to have a voice in the LGBTQ community, so that younger girls have a someone that represents and understands what they're going through. I'm a regular person just like them- When I was younger and coming out I didn't always dress the way I wanted to because I was lacking confidence. As I got older, I turned to social media and was happy to find lots of LGBTQ representation, and female empowerment in the blogs and accounts I followed.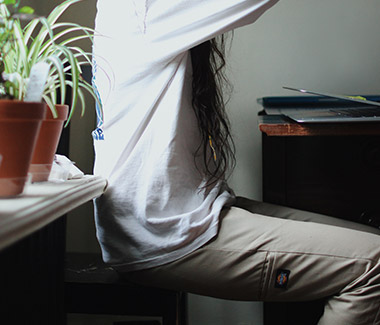 What's your favourite piece from Dickies Canada?
Hands down the classic Dickies Original 874 skinny work pant. They are the easiest bottoms to pair with any outfit, they have so many colour options and can be worn casually or dressy. They literally last forever!
What three words would you use to describe Dickies Canada?
Comfortable, stylish, & quality!
Dickies is known as a workwear brand. How well do you think Dickies clothing trancends to becoming every-day clothing?
Dickies no longer solely targets the stereotypical male blue collar worker. Females now represent a larger percentage of trade workers, so it is great to see a female-specific line that provides them with male-inspired clothing to fit their bodies. Dickies has just released a skate line as well, showing how the brand is diverse and expanding their target customer base.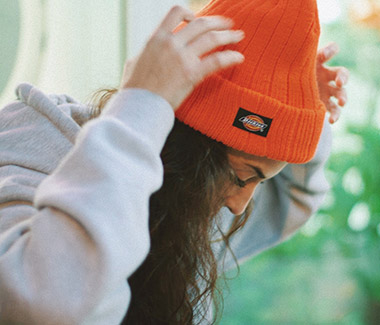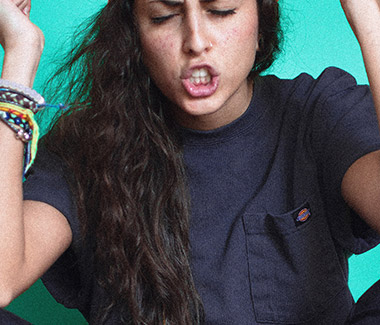 Thank you to Vanessa for her time and we invite you to follow v-webs via Instagram.