Atlanta-Based Cacti Shop's Unique Concept
A Dickies Maker Story
Meet Will Perry, Owner of Varnish and Vine
"What inspired me was a love for interior design, and we've incorporated plants and cacti into that passion."
Four years ago, Shelby and Will Perry were dabbling in midcentury vintage design, with a particular passion for succulents. They then decided to turn that side-gig into their life. Their huge cacti were such a hit that they opened an Atlanta location in an East Point warehouse and started offering plant pop-ups across the Southeast. And from the beginning it all just clicked.
"The business model for Varnish and Vine is unique in that we don't operate under normal business hours. We have random pop-ups throughout the month here in our warehouse in Atlanta, as well as cities around the southeast."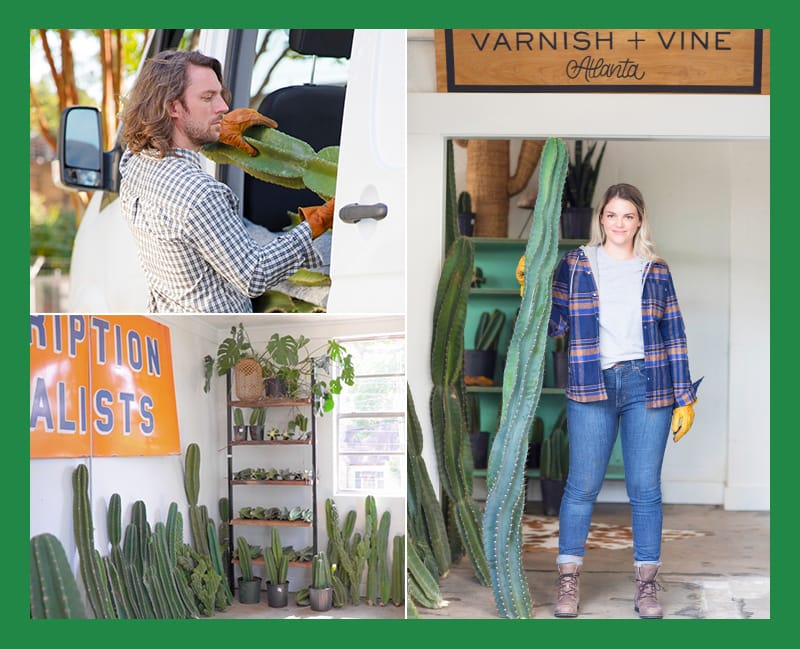 Will knows what his customers want too. The Peruvian apple cactus is the most popular variety—and also one of the easiest to care of for Atlanta residents, partly because it is native to Florida and tropical climates. The cuttings themselves usually fall below seven feet tall, but Varnish + Vine has sold cactus up to 12 feet.
Will has tapped into a love that their community has for cacti. All of their cacti come from that region too, not deserts, and that's something he is proud of, because they put great thought into how their business operates.
Sustainability is also a part of their mission, as they cut cacti to be groomed and sold, as opposed to them being turned into mulch.
Beyond the plants themselves, they also carry a deep passion for the community they live in and surrounding areas that have a shared interest in what they offer.
"When we show up, we hold a two-hour pickup and purchase window for customers locally in that city. But we also have individuals that travel from other cities that we're not hitting, just to come and purchase a cactus from us."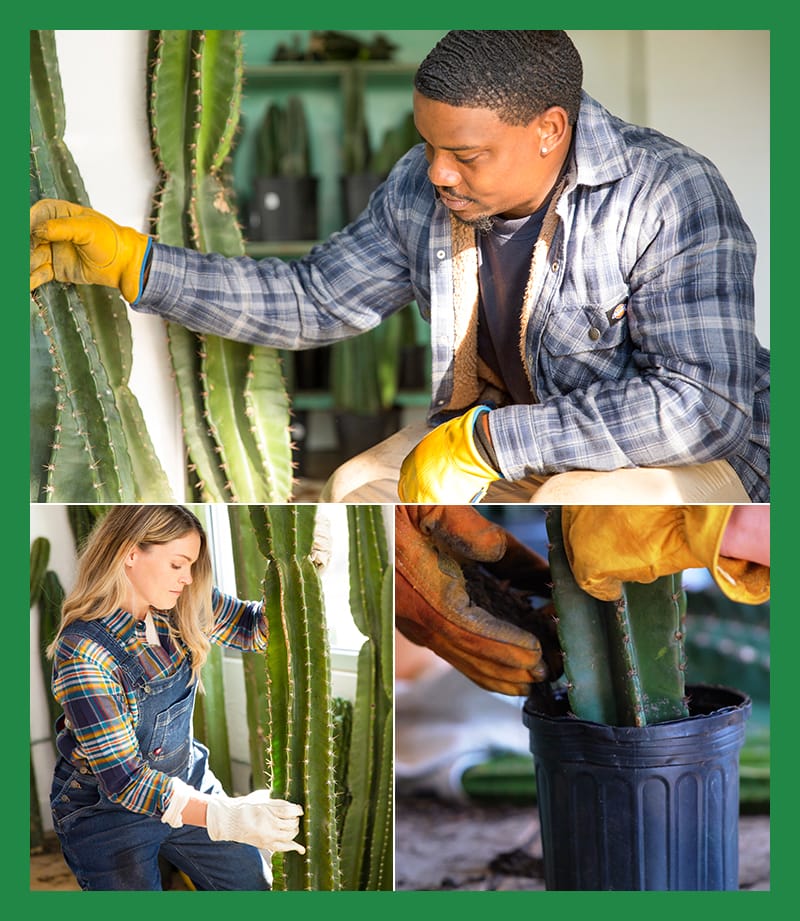 But they don't need to go far to get their friends and neighbors involved. They host a weekend Makers Market where they invite other makers throughout the community to come out and sell their original goods alongside them.
"What I love about the cactus business is that I get to connect with individuals all over and put smiles on their faces when they realize they're taking home a cutting that they just picked out."