Freeside Atlanta: A Maker's Dream Space
A Dickies Maker Story
Meet Freeside Atlanta, A Playground for Makers
This is a makers paradise that creatives everywhere dream about. An incredible space called Freeside Atlanta, established in 2009 as a nonprofit makerspace that has been built entirely by volunteers. One of those volunteers, members and makers is fabricator Dominic Ryder.
"Freeside Atlanta is a maker space in the city that I do work at, am a member of and help operate. We are the largest and oldest maker space in the city of Atlanta"
As a community, Freeside has built out their space with tools and equipment for electronics, 3D printing, woodworking, metalworking, art, design, classes, and events. And remarkably, everything in their space was donated or built by volunteers and supporters, also known as Freesiders. Freesiders are people like Dominic who have always had a knack for creating and learning new skills.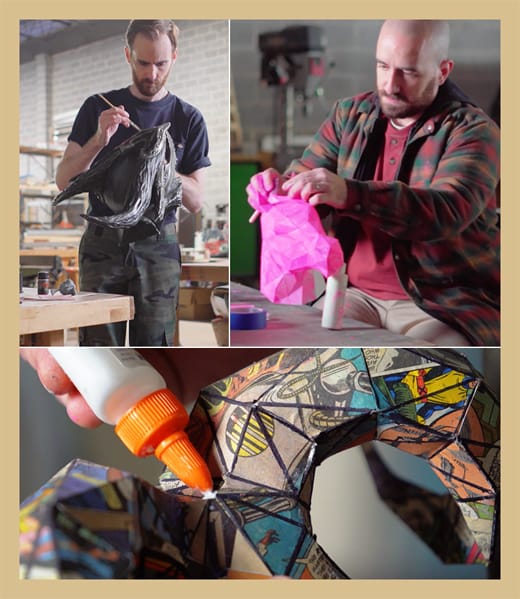 "I've been making stuff and taking things apart for fun my whole life. My dad had a woodshop in the basement and that's kind of where I started. When I moved to Atlanta, I was looking for a place to work on personal projects and that's how I found Freeside."
And Dominic has fit right in at a place dedicated exclusively to tinkerers and hobbyists to talk shop and compare notes. They describe the space as an unbounded blank canvas for creation, where ideas can be put to the test, and the stuff of legends cast in the forge of blood, sweat and tears. But if that seems a bit much for you, there's always tablespace to just work on your soldering skills. It's up to the participant to create and define what the space ultimately becomes.
"Right now, one of the major projects I'm working on personally is the improvement and build out of the space itself. We just moved to a new location, in a larger space that's more open that will allow us to do more of what we're always trying to do which is offer resources to the community for access to the tools we have here, which are extensive."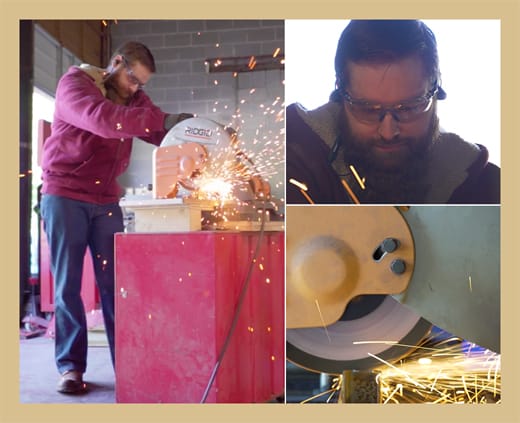 Freeside considers itself a "hackerspace", which means that they're always looking for ways to improve and "hack" the environment as the work and technology evolves. Whether that means new furniture, storage space, workstations, lighting, and rooms, they are always looking for ways to improve their space. In a time when most people are conditioned to growing up, learning, living, and working in environments that have been created for them from the top down, Freeside completely inverts this social construct, and instead empowers their members to create their own environment.
"Currently I have two essentially parallel occupations, one is in music, playing and teaching and then I also work in fabrication. This is where I also started playing with metal work, welding and things like that. And here at Freeside I've also picked up some additional skills in machining, CAD modeling and got a whole lot better at welding."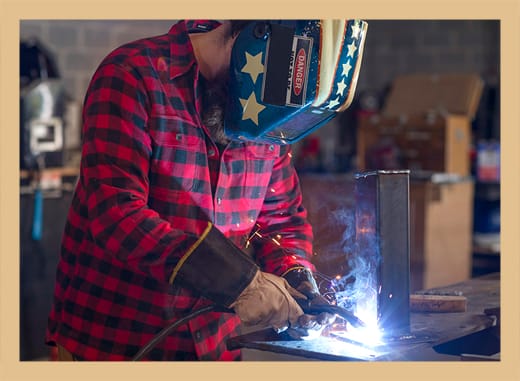 Freeside members engage in amazing projects and take pride in sharing their knowledge with the community. They develop and work with open source and free technology wherever possible, and release project creations under variants of the Creative Commons license. They also offer classes to the community, even if they are not members.
"With the resources here you can essentially build almost anything you can put your mind to. We have basically anything you can think of. And then also offering education to the community through classes we offer, as well the collective knowledge of the space, which is frankly astonishing, and part of why I'm so excited to keep building it as we are right now."
Check out Freeside Atlanta: Website | Facebook | Instagram |