Generations
of Hard Work
Dickies has always been made for those dedicated to forging their own path to shape the world we live in. They're linked by an inherited spirit of hard work, passed down from generation to generation in families and cultures around the world. We caught up with world-renowned pitmaster Kevin Bludso, lowrider Kay Kaoru, and singer-songwriter Kona Rose to learn how the generations that came before them continue to influence their work today.
Forging Their Own Path
Three distinct stories of today's makers inspired by past generations.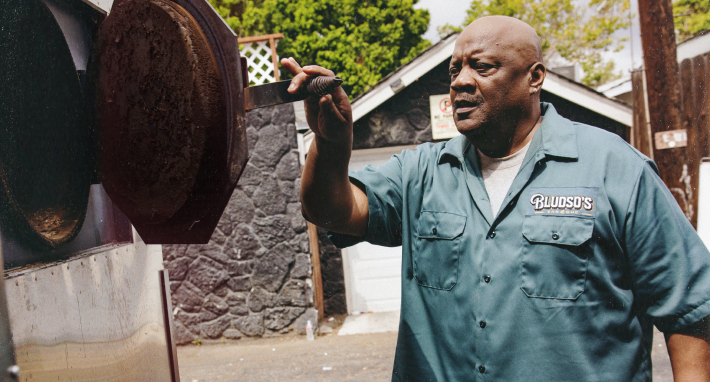 Meet Kevin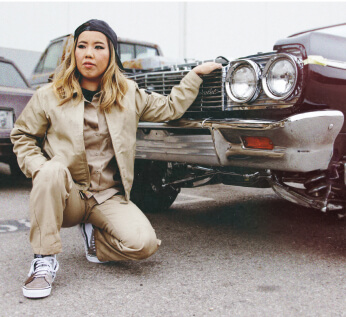 Meet Kay
Coming Soon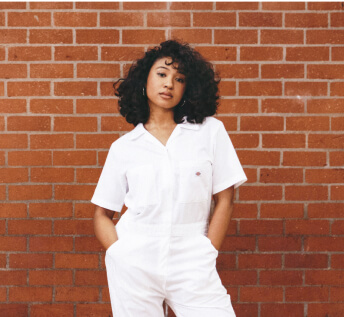 Meet Kona
Coming Soon
A Tradition of Extraordinary BBQ
For 100 years, generations of ordinary people have worn Dickies to do extraordinary things. Pitmaster Kevin Bludso makes extraordinary Texas-style BBQ using skills passed down from his "granny." Every bite of Bludso's BBQ represents four generations of passion, work ethic, and humility.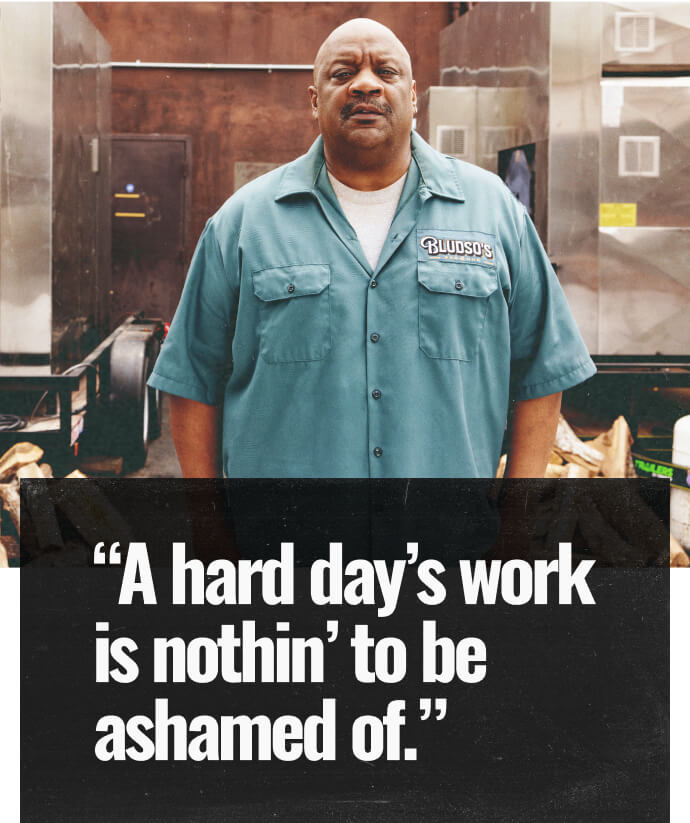 As a kid, Kevin spent summers working alongside his great-aunt in Corsicana, TX, away from his Compton, CA home. "Granny" taught him to make BBQ using simple instructions—but BBQ is never simple. It requires patience, dedication, and a little bit of love.
Today, Kevin's BBQ is world-famous and tells a story that starts with his great-grandfather, pays homage to Granny, and humbly represents the streets of Compton with a wink and a nod to Corsicana.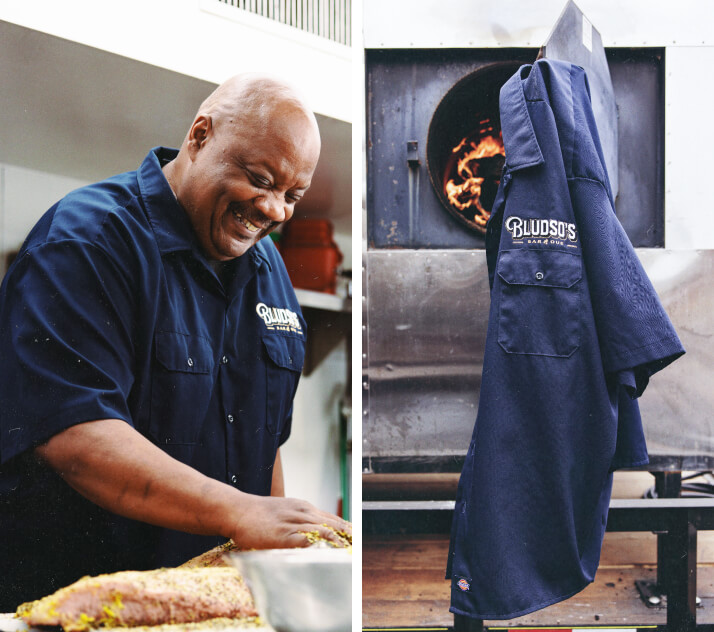 Kevin shares his family's story not only through food, but also in the way he mentors the new generation of Black pitmasters. He keeps Granny's legacy alive by championing and training aspiring BBQers, just like she trained him all those years ago.
Top