From Professional Snowboarder to one of Canada's Most Influential Barbers and Barbershop Owners.
MEET JON ROTH FROM CROWS NEST BARBERSHOP
Where He Started
"When I had met my barber in Vancouver who was the same age as me, that was the first time I realized that you didn't have to be sixty-five to be a barber, so that sort of sparked my interest and from there it just started to snowball."
Before becoming a Barber, Jon was a professional Snowboarder. He began working in the background for a few snow and skate brands but became drawn to barbering, and the rest, as they say, is history. Crows Nest Barbershop was born in a Kensington Market basement in Toronto. It began as a place where Jon and a couple close friends could hone their craft the only way they knew how, through hard work & creative expression. From there, very organically, they grew from one shop, to a bigger shop, to two shops, and three shops, and so on. Slowly a team began to present itself & develop the DNA that is now a home they can all be proud of.
"My background before being a barber was a long and kind of checkered one. I grew up skateboarding and snowboarding, started in the 80's, which led me to being a sponsored skateboarder first, then snowboarder after that. I was on the national team for snowboarding, moved out west, lived out there, went pro, and did that whole thing for a while. When my snowboarding career came crashing down, I moved into marketing and athlete team management for a snowboard brand. Then I moved back to Ontario, but all the while I'd been starting to really appreciate spending time in barber shops and the experience, the service, and just the entire vibe."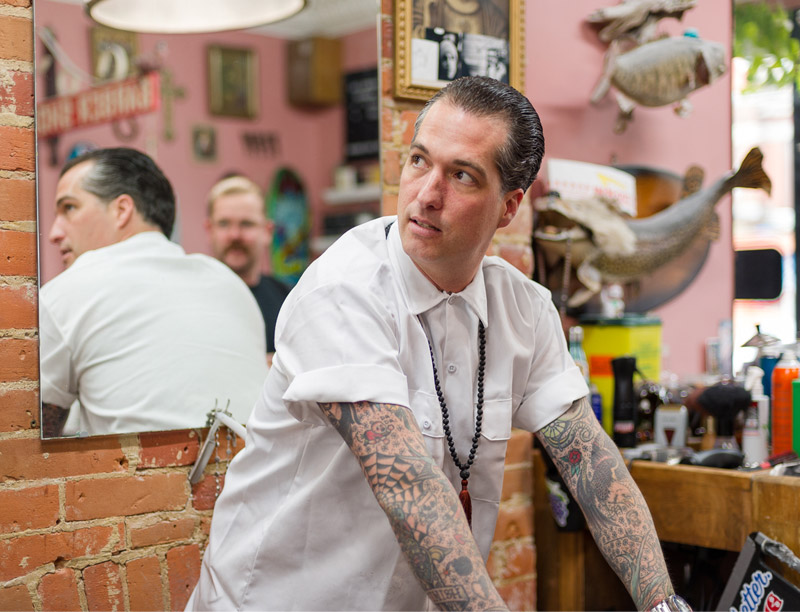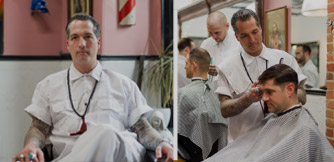 What He Does
Jon wanted to create a place that was more than just a barbershop, and a part of the community. Crows Nest Barbershops are not like any traditional Barbershop chains. Each shop has its own individual personality and story, all as varied as the neighborhoods they are in and the staff that work there – which was completely intentional.
"I started cutting hair professionally thirteen years ago in 2006 - I started a formal apprenticeship around then, but I'd been cutting my friends' hair just to cut my teeth for years before that. I'd do anything I could just to try to hone some skills."
"I decided to open my own shop as a bit of a default. It wasn't necessarily planned or something I was looking to do, certainly not at that point in my career. I was working for another guy, and our interests were starting to get further and further apart. A dear friend of mine had a space in Kensington Market that he offered to me, and a whole bunch of us teamed up and decided that we'd put some love into a basement, and here we are 9 years later."
"Things have changed quite a great deal since the beginning. It started out with just me and a basement, and then one-by-one good people came, some people went, and here we are now with seven shops and thirty employees, and it's great. It's been a wild ride but I'm very pleased with the place we're at now."
"The DIY thing is pretty much how we got the first shop done. It was friends, not much money, a lot of heart, and a lot of elbow grease, and that's transpired and translated into what it is now. We're not building hundred thousand dollar shops every time we do a build out. We're all just doing what we know how to do best, and that's to be as creative as we can without going crazy and breaking the bank."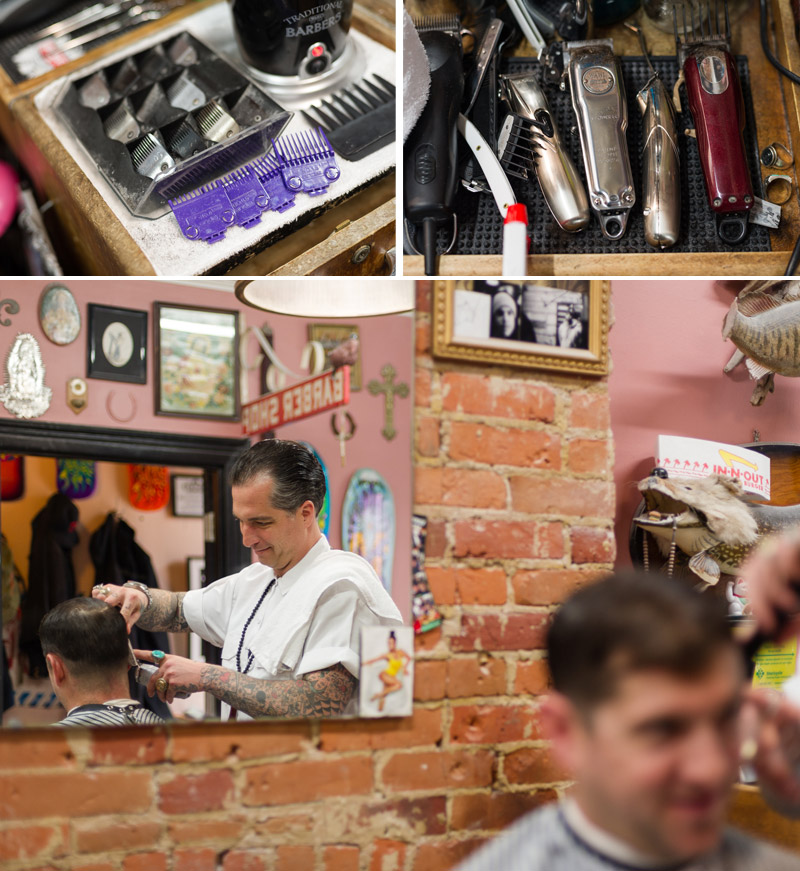 Why He Does It
Jon is determined to support the people who care about what they are doing and show it with substance, passion and authenticity. The vision for Jon and the Crows Nest team was always clear – take their approach to barbering and begin spreading it the right way. Jon gave his staff the opportunity to grow with it, allowing them to shape each shop to make sure it suited them.
"There's a lot of shops these days, and I don't want this to come across negatively, where you can go, put in a little bit of time, and work on the floor. Here, we're pretty strict and specific about our apprenticeship program. Everybody has a hand in bringing people up and bringing the right people in. It's not just a "you apply and get a job" type of thing. Things are thought out and thorough in terms of bringing the right team on."
"I just don't think of us as this pillar in anything. I think that we were definitely one of the first ones to do this. We were on the upcurve of the trade renaissance, so I think by virtue of us being around longer maybe we've inspired people to be barbers. And people coming from skating or snowboarding and counter culture and whatever, and realizing that once their careers are done they can move into another trade and still have a great life and still be connected to the industry they came from and a new industry and work with like minded people. In that regard I think we've been able to inspire and show people there's another path, but I wouldn't say that we're the top of the pyramid for anything else."
I think all of us are chalk full of passion. I think that's why we're in the position we're in, because everybody here really cares about being here, cares about the trade, cares about customer service, and cares about the environment and the experience. I think that really shines through in everything we do here, and we're lucky that people keep coming back for that.
Follow Jon Roth: Crowsnest Website | Twitter | Facebook | Instagram