FROM SKATEBOARDING THE CITY STREETS TO FARMING THE COUNTRY LAND
MEET AIMEE GARRET FROM THE FARMACY
Where She Started
"For years I went back and forth Toronto to Montreal, didn't really know what I was doing, I was kinda lost and I decided to get out of the city when I could and move back home and I got a few chickens and started gardening and everything just grew from there."
Aimee grew up in a small town in Ontario but had her sights set on the big city as she was and still is a skateboarder, the streets of the big cities provided a blank canvas for her to express herself through the lens of street skateboarding. Over the years she moved back and forth from Toronto to Montreal pursuing a career as a sponsored amateur skateboarder. After many successful years within the Canadian skateboard community winning contests and getting coverage within videos and magazines, Aimee decided to move back home to where her heart was in Erinsville Ontario. She purchased a couple chickens, started gardening and The Farmacy grew from there.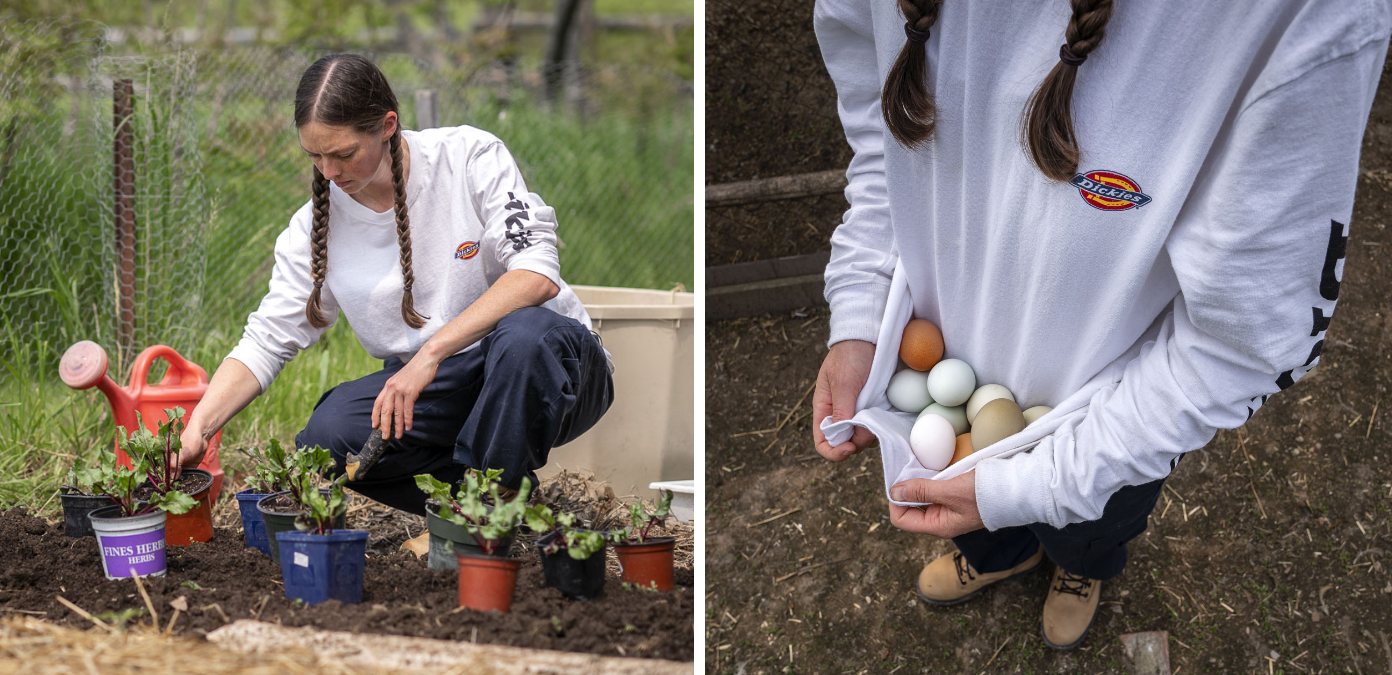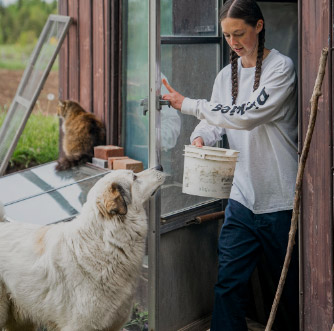 What She Does
Aimee Garrett is from Erinsville, Ontario, Canada. That is the town that I was born and raised in. She moved back a few years ago, bought her grandfather's home and started The Farmacy, a small hobby farm where she grows garlic and other vegetables, crops for seeding, raises heritage breeds of birds, chickens, ducks and turkeys.
"My name is Aimee Garrett, I live in Erinsville, Ontario, Canada. This is actually the town that I was born and raised in. I moved back a few years ago, I bought my grandfather's home and we have a small hobby farm where we raise heritage breeds of birds, chickens, ducks and turkeys. Sometimes I do community markets, I also do a lot of egg deliveries to the city. People are usually blown away at the colours of eggs that I have. They are actually called easter eggs. I have blue eggs and green eggs. Different breeds of heritage chickens lay different coloured eggs and a lot of people don't know that, which blows my mind. We grow a lot of garlic, every year we save more garlic and we plant more for the following year. I grow vegetables as well as I grow crops for seeding. I'd say the majority of the vegetables we grow here, we saved seeds for. A lot of tomato, we have the beet seeds, lots of spinach, we have a couple nice asparagus patches."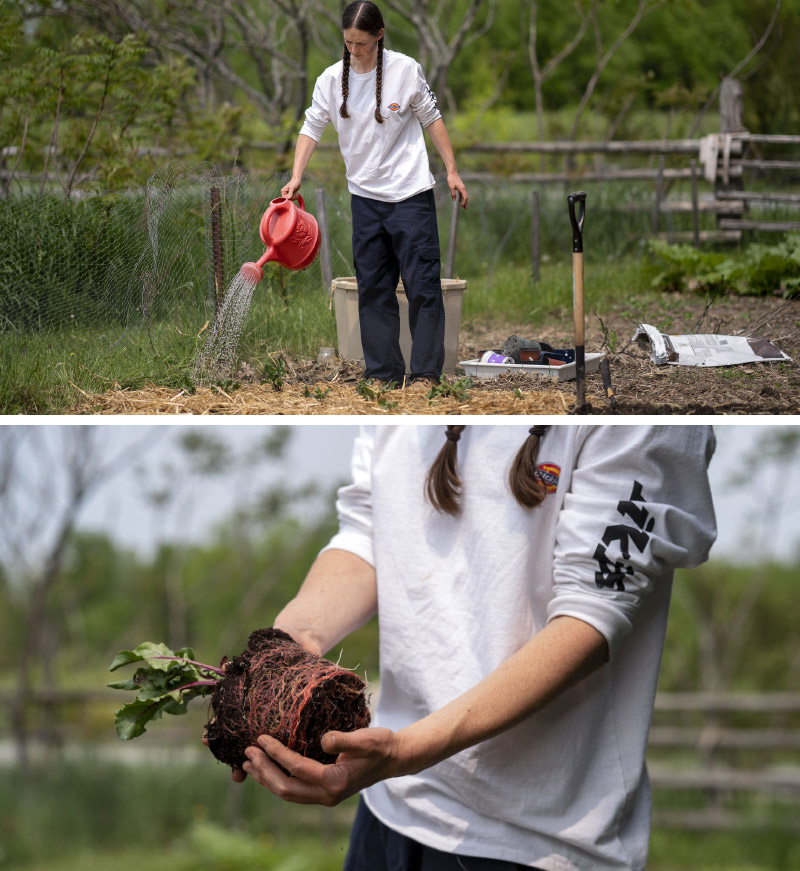 Why She Does It
Aimee Garrett and The Farmacy hope to inspire others to become more sustainable, get more involved with their food, become more independent, engaged, supportive and involved with their communities and live long healthy and happy lives.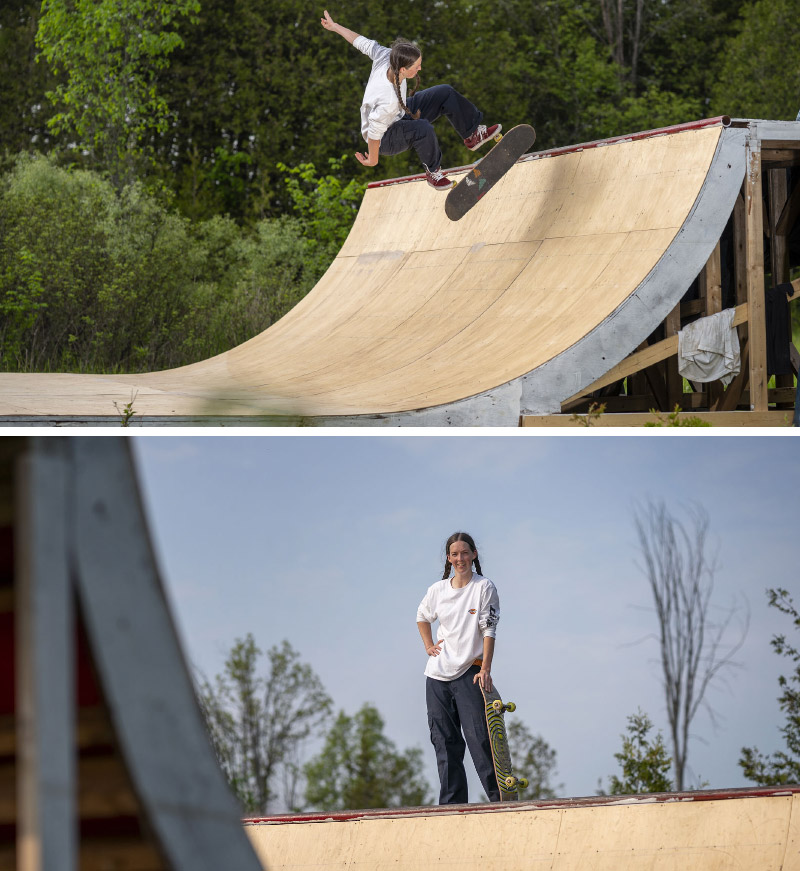 When I was younger I was kinda embarrassed for being a country kid. I pretended I was a city girl but I really wasn't.
Follow Aimee Garrett of The Farmacy here: Instagram