Highway Thru Hell: Keeping Roads Safe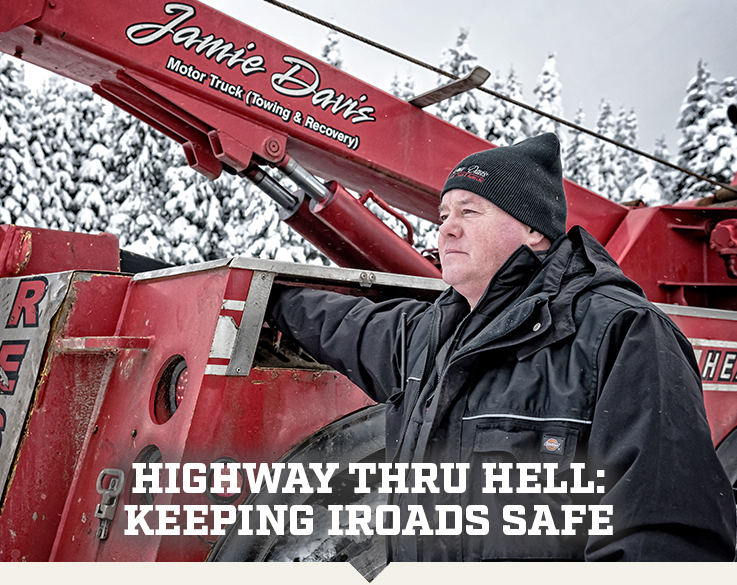 Keeping Roads Safe on the Highway Thru Hell
January 18, 2017 – Preparing for another season of treacherous weather conditions, extreme hauls, and endless rescue calls, Jamie Davis Heavy Rescue team is always ready for a challenge.
Jamie Davis and his team are heavily relied upon to rescue truckers, clear the road, and ensure the utmost safety on a deadly stretch of highway each and every day. This group of daring guys is regularly featured on "Highway Thru Hell," Discovery Channel's series documenting the obstacles truckers and rescue teams face on one of British Columbia's deadliest roads.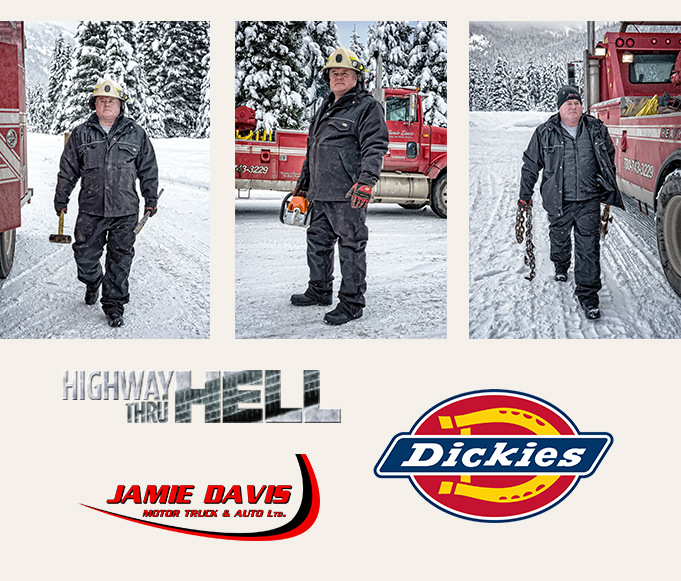 On the Road
Highway 5, commonly referred to as simply The Coquihalla Highway, provides the shortest connection between Vancouver and Edmonton—but not without a struggle. The highway rides through a high mountain, filled with twists, turns and dangerous conditions.
Throughout the spring, summer and fall, driving the Coquihalla Highway is a breeze. But once winter arrives, it's a different story—the phone at Jamie Davis' rings off the hook from people in need of his services. Just the slightest weather changes bring a series of obstacles that can send any vehicle into serious peril. That's where the Jamie Davis Heavy Rescue team comes in.
Using a series of high-tech equipment, the guys lift big rigs back on their wheels, clear major crashes out of the road, tow cars that can't make it through and much much more. There's little this team hasn't seen. Road closures are really not an option because this is such an important piece of highway that connects one side of the province to the other. Therefore, Jamie's team will do just about anything in their power to ensure roads safe for the harshest weather conditions.
"Our team is put through the wringer on a daily basis. For us to perform our best, we need the best extreme-weather protection, which is why we rely on Dickies Pro™ when we're on the job"
- Jamie Davis - President at Jamie Davis Motor Truck & Auto Ltd.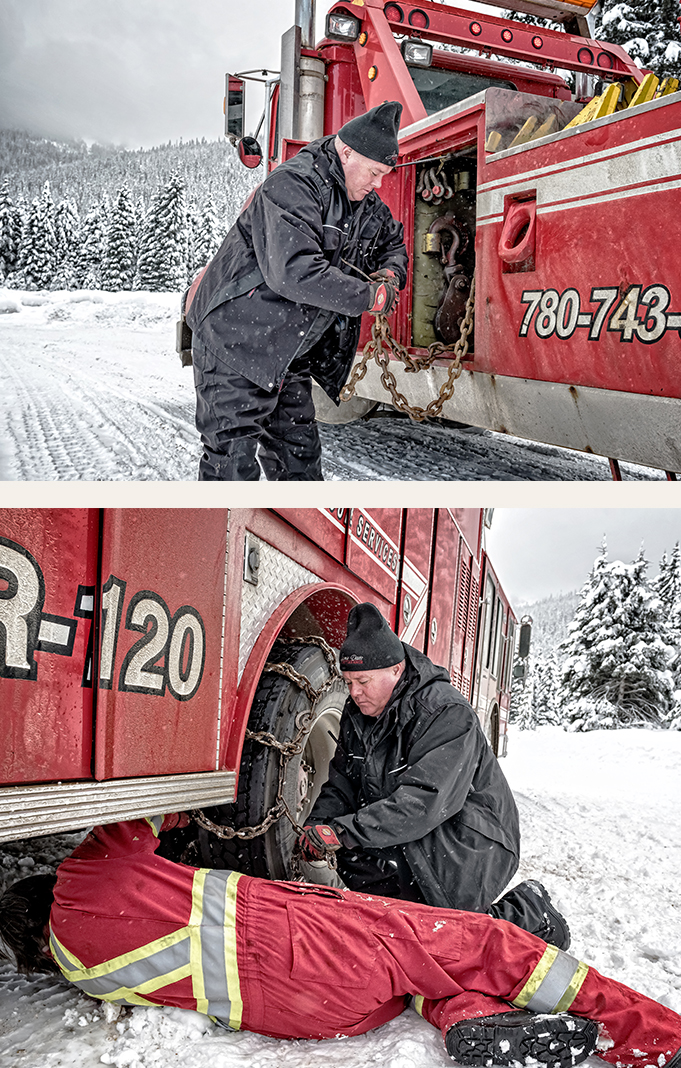 The harsh weather conditions such as rain, snow and hail, combined with the accidents this team is tasked with cleaning up, there's no doubt that these guys are tough and need tough geat on the job. Dickies Pro™ rugged outerwear is designed with these conditions in mind.
"We head out to each job in confidence, knowing we'll stay warm, dry, and comfortably protected from whatever the job throws at us. "
- Jamie Davis - President at Jamie Davis Motor Truck & Auto Ltd.
With decades of experience in the automotive field, this team is not afraid to drive into the belly of the beast to help truckers and drivers get back to safety. The team puts their lives, and costly equipment, at risk every day to keep the entire Lower Mainland safe and Dickies is honoured to help keep them comfortable and protected while they concentrate on the job at hand.
Photo Gallery
On the job with Jamie Davis as he prepares for a tow on the mountain road.