Dickies Nation Evolution of Denim Workwear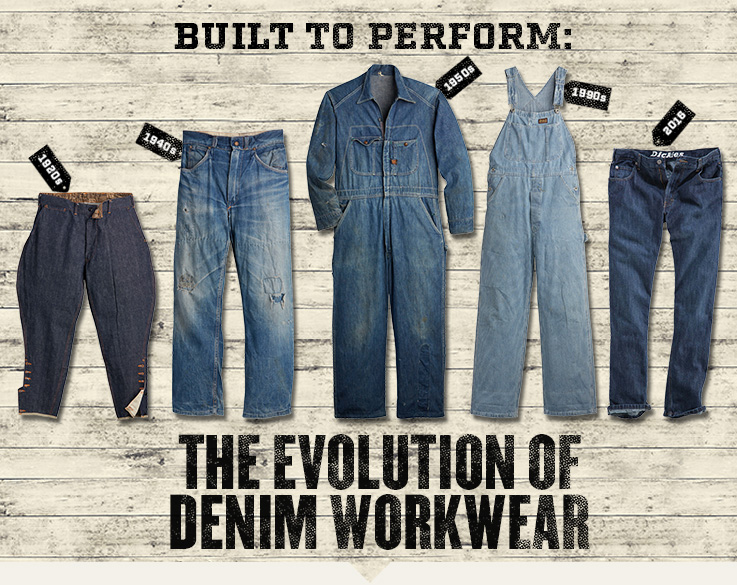 True Grit
October 28, 2016 – Like the rugged farmhands who first wore it, Dickies Denim has always represented strength and durability. From humble beginnings in 1922 as a denim bib-overall company in Fort Worth, Texas, Williamson-Dickie Manufacturing Company has been a staple in the workwear industry for almost a century, favored by workers who need quality, performance gear that's as comfortable as it is durable. During nation War II, the company was even commissioned to produce millions of uniforms for the armed forces. Post-war, Dickies continued expanding to meet the growing needs of its customers, like cowboys and ranch hands, by developing denim made just for them.
But through the years, one thing has stayed the same:
"Dickies is rooted in denim that's built to last, both on and off the job."
Dickies 1922 General Manager Ann Richardson discusses the importance of denim in Dickies' history.
The Future of Denim
"Dickies' history of denim, starting in 1922, had one purpose and one purpose only: to serve workers and provide durable workwear. Today, we still carry that to our new line, which provides not only durable comfort, but helps them look good, on and off the job."
-- Jessie Tang, Senior Designer, Men's, Dickies
Dickies Performance Denim is inspired by, and rooted in, the brand's denim heritage.
According to Ann Richardson, Dickies 1922 General Manager,
"Dickies continues to find inspiration in our archives, which influences the denim products we produce today."
With its Performance Denim, Dickies continues to put the needs of the worker first. Dickies Senior Vice President of Marketing and Licensing, Michael Penn explains,
"When we look at the functionality of the product, we're designing with the end user in mind to solve issues the worker has on the job."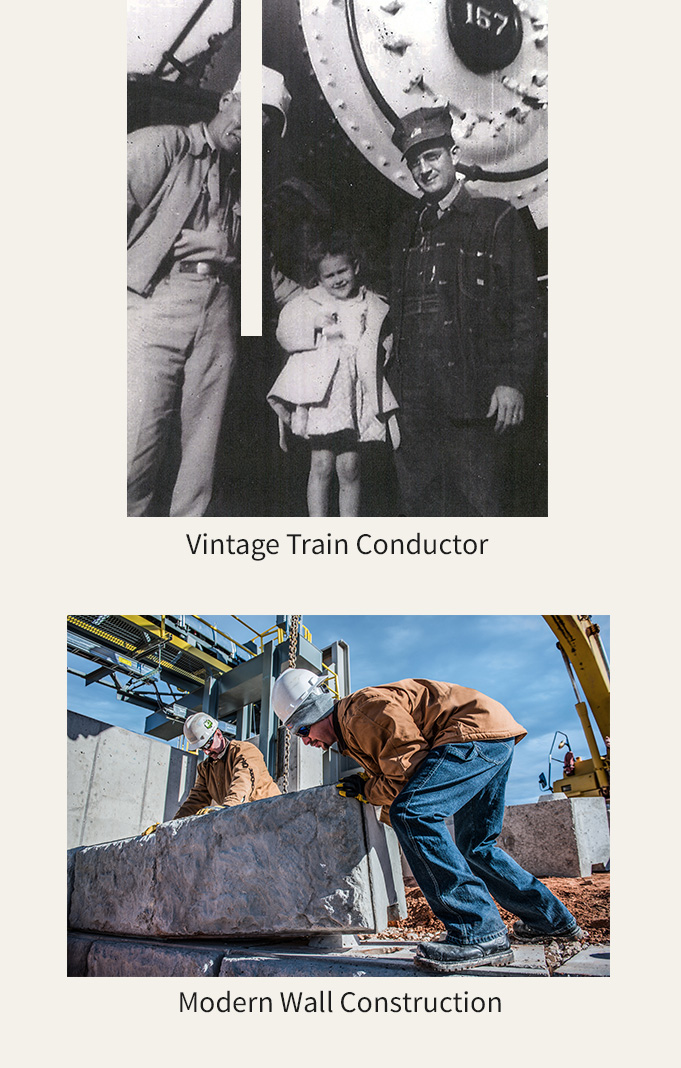 In the current collection, different fits, fabrics and finishes play an important role in offering versatility, while continuing to deliver products with unmatched value that perform, on and off the job.
But this step forward is only the beginning, according to Dickies Senior Vice President of Merchandising and Design, Brian Sheedy.
"At Dickies, we're constantly thinking about what's next.
What's next in denim is continuing to look at ways to bring comfort and mobility into our line."
One thing remains clear: Even as the brand continues to grow, Dickies Denim will hold onto its heritage to stand the test of time.